Team Bingoal
Professional - Road
Team Bingoal-WB aims to develop the cycling movement through a UCI Pro Team and the Development team for young talents.
The team was founded in 2011, under the impulse of the Ministry of Sport of the Wallonie-Bruxelles Federation. The team has evolved over the years thanks to the growing support of private partners, such as the current name partner "Bingoal WB".
The team's objective is to have a professional squad, but also to train young cyclists for the pro world. Bingoal-WB collaborates actively with the Fédération Handisport Francophone and its Paracycling pole.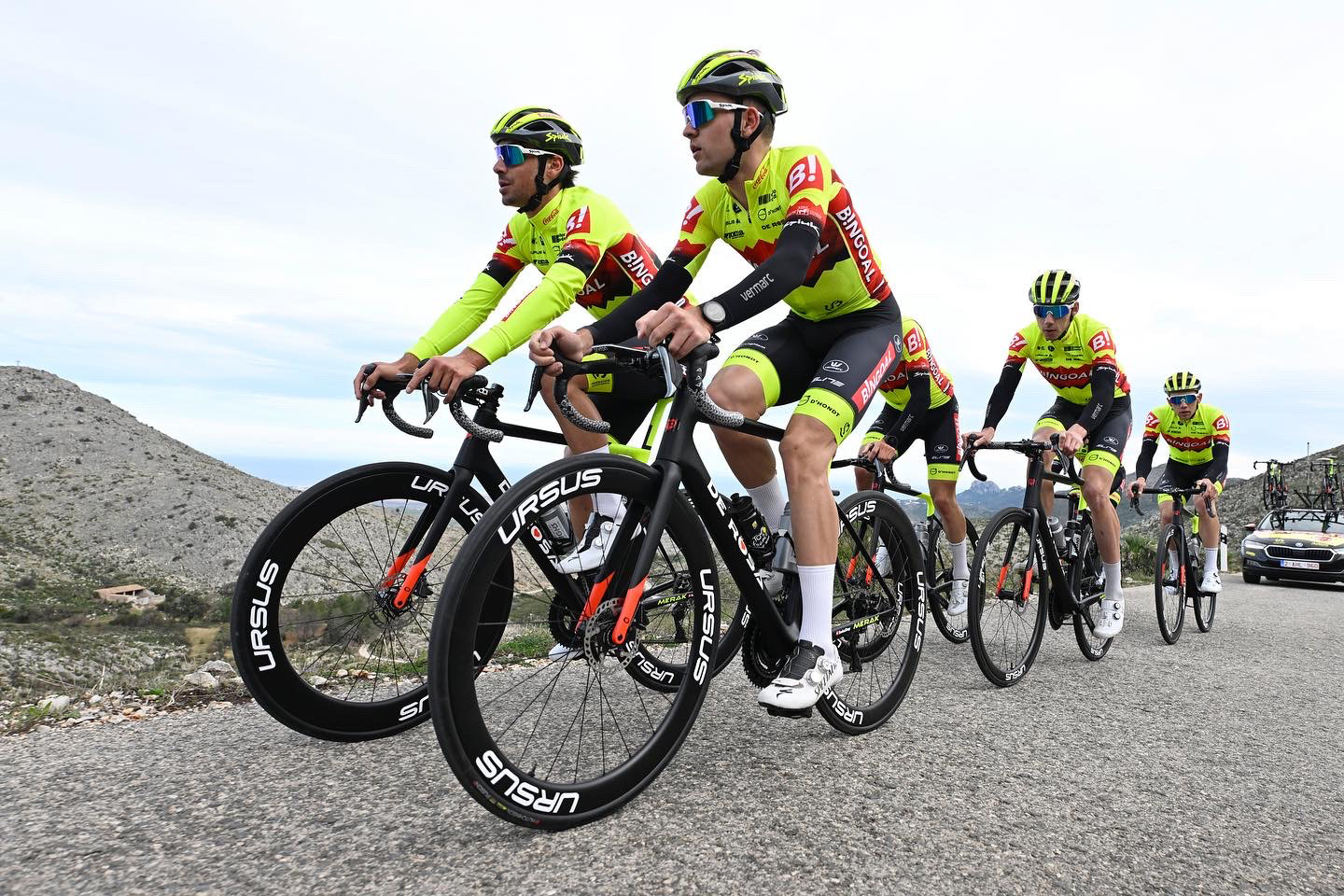 The PRO team programme includes various World Tour races, including the great classics. While the under-23 riders concentrate on one-day or stage races in their classes (1.2, 1.2U, 2.2, 2.2U) in Belgium and abroad. The young racers are regularly included in the pro group to improve their training process.
In 2023, the Bingoal-WB riders won the Coppi e Bartali race and the Tour of Gabon. They finished in the Top 10 of the Nokere Koerse, the GP Industria e Artigianato, the Per Sempre Alfredo and the GP Monseré.
In 2022 they won in the Lillers GP and placed among the top 5 in the ZLM Tour, the Boucles de la Mayenne, the Tour d'Antalya and the Per Sempre Alfredo.