Team Olympia
Elite - MTB Marathon
Since 1975, Team Olympia - now Olympia Factory Team - has been a milestone for Italian Marathon MTB.
Its most emblematic athlete has been Marzio Deho, current Sport Director and manager, who scored victories 178 times since 2002 and became Master World Champion in 2022.
To the 4 wins in 2021, Claudia Peretti was able to add the 11 achieved in 2022: Capoliveri Legend, Gran Raid, Gran Paradiso Bike, Lessinia Legend, Ortler Bike Marathon, 100 km dei Forti, Valcamonica Bike Enjoy, Dolomiti Superbike, Iscghl IronBike, Mythos Primiero, as well as the élite tricolour jersey and the European Championship bronze.
Around twenty victories for Andrea Righettini, sporting the Olympia jersey, and another 6 for Stefano Dal Grande.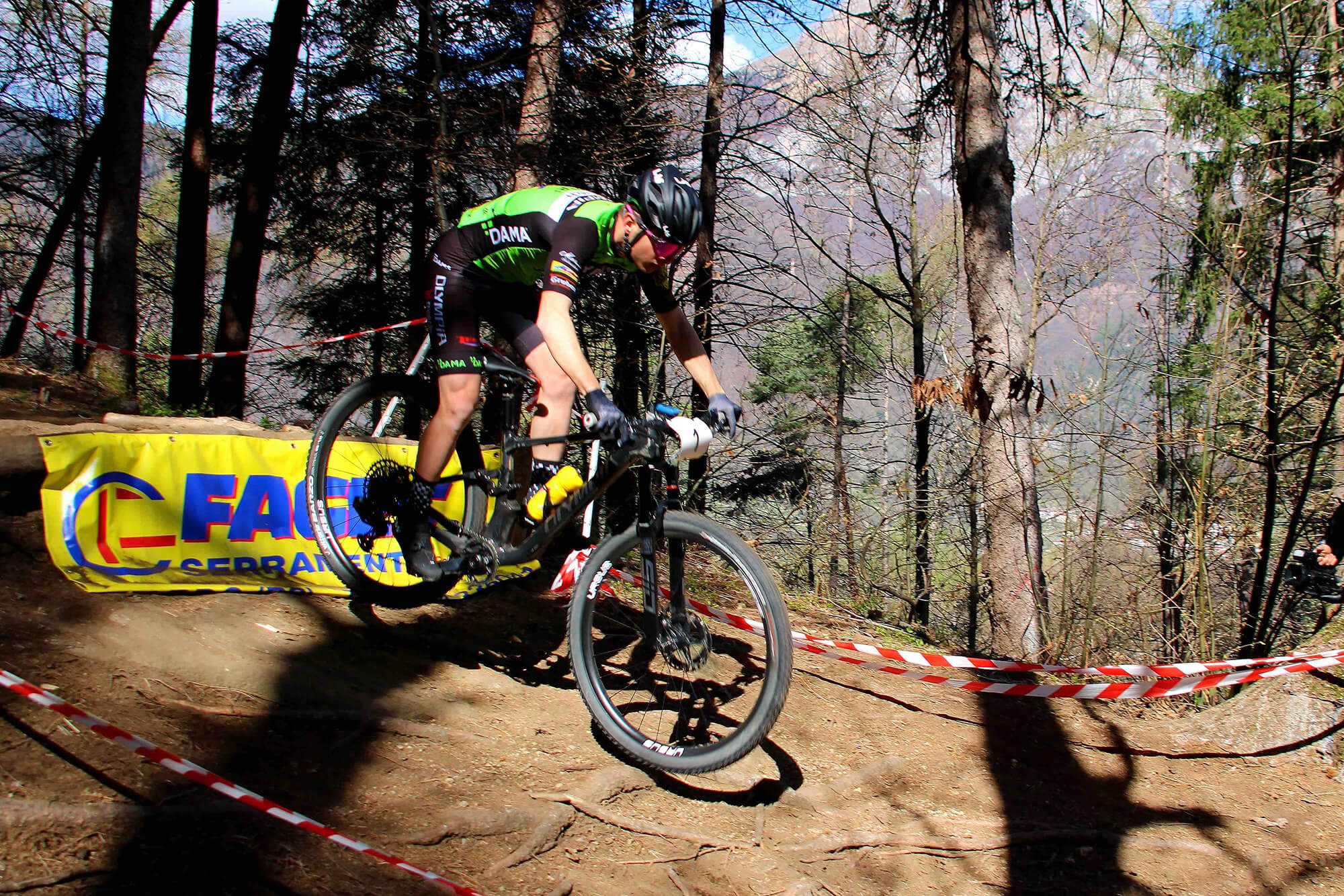 The team's successes have gone hand in hand with the technical evolution of Olympia bikes, which today supplies the Team the iconic F1-X.
The 2023 line-up: Claudia Peretti, Andrea Righettini, Stefano Dal Grande, and Davide Foccoli.