Team Selle Italia Guerciotti
Elite - Ciclocross
The Guerciotti cyclo-cross team was founded in 1977 by Paolo Guerciotti, who traversed the entire history of the association first as a rider, then as a sponsor and later as a manager. Paolo, for many, is the incarnation of cyclo-cross.
During the first years of activity, the aim of the team was to popularise cyclo-cross in Italy, a sporting discipline in which the team eventually excelled on the international level. More recently, the cyclo-cross culture has become widely established in all of Europe, especially Belgium and The Netherlands.
Now the new objective of Selle Italia Guerciotti is to restore Italian cyclo-cross to its former glory.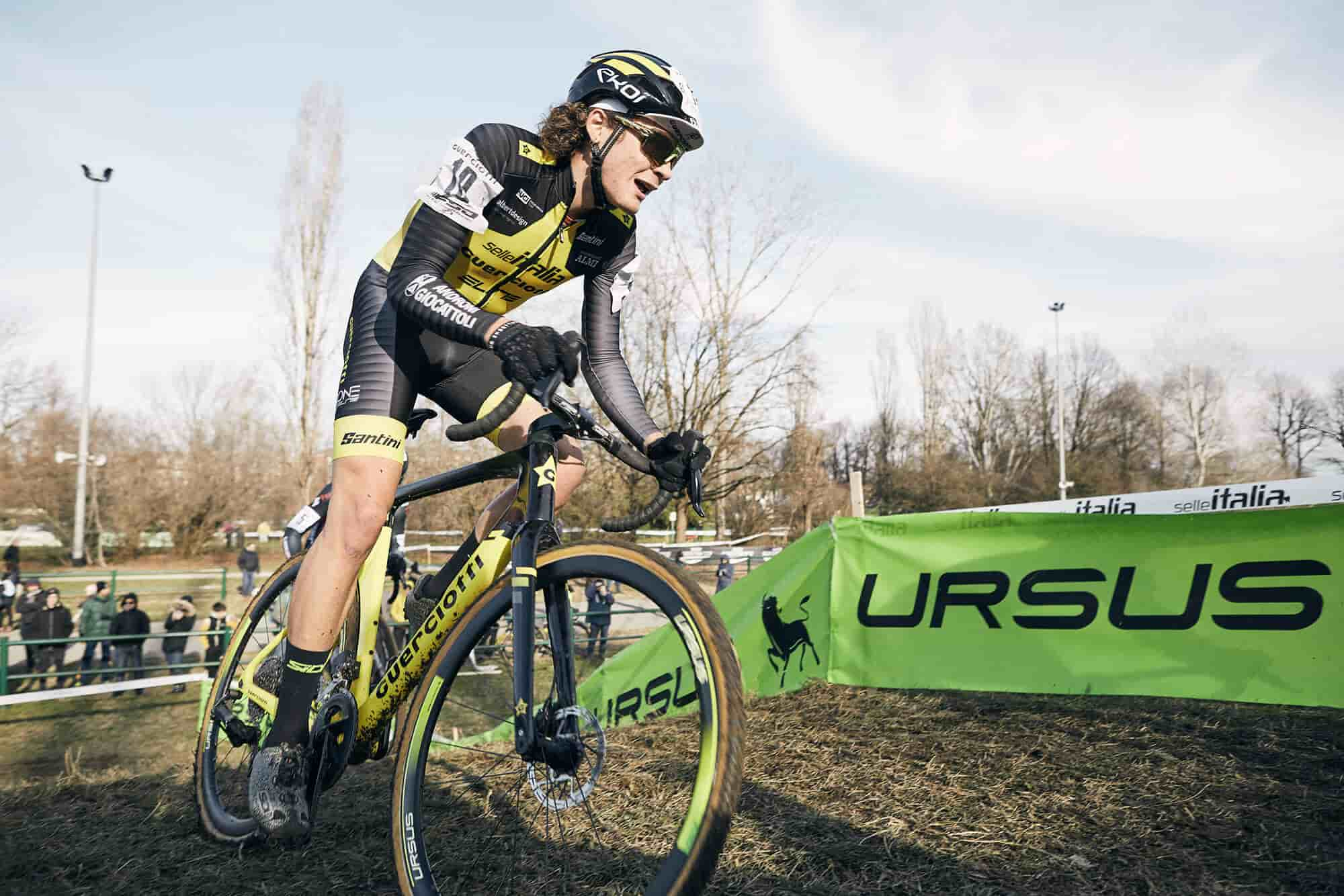 The team was renamed Selle Italia Guerciotti in the mid-1990s.
These past years it has definitely been the protagonist on the national level: the only team to win at least one title in every edition of the Italian Championships in the last fifteen years, with a "trifecta" of champions for 3 consecutive years in the women's U23, the men's U23 as well as in the Junior class.
On the international stage, its history is studded with victories: 10 World Championships, including Di Tano's historic win and the more recent wins by Pontoni, in addition to Specialty Worlds Cup, again featuring a victory by Pontoni. An element of pride for the team is having always chosen only Italian riders, in order to discover new talents and nurture them, thus enhancing the national breeding ground.
All the most accomplished cyclo-crossers have come through the doors of Selle Italia Guerciotti: Vito Di Tano, Gioele Bertolini, Marco Aurelio Fontana, Daniele Pontoni, Alice Arzuffi and, recently, Gaia Realini, Jakob Dorigoni, and Sara Casasola.