Giro Next Gen: team Biesse Carrera takes the final stage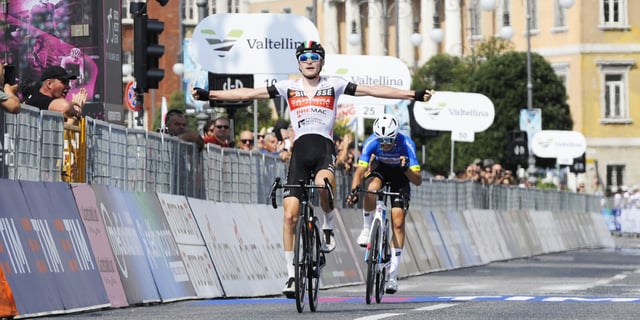 Team Biesse Carrera's adventure in the Giro Next Gen ends with a bang, as the Brescia-based Continental squad - following Friday's position in the sixth stage to Povegliano (Alessandro Motta in 10th place) - yesterday concluded the Under 23s Giro d'Italia in grand style, celebrating the eighth and final stage from Tavagnacco to Trieste.
The stage winner was Dane Anders Foldager, who beat Luca Cretti (Team Colpack Ballan CSB) to the finish line after a two-man duel; completing the party for the team led by Marco Milesi and Dario Nicoletti was Pavia-born Andrea D'Amato in fourth place, and Brianza boy Alessandro Motta in tenth. For Foldager (Denmark, 2001), this is the third win of the season, after his victory in the Memorial Polese and the San Vendemiano Under-23 international, as well as a third place among the "pros" in the Per Sempre Alfredo one day race. The three victories of the "Nordic arrow" share a region: north-east Italy.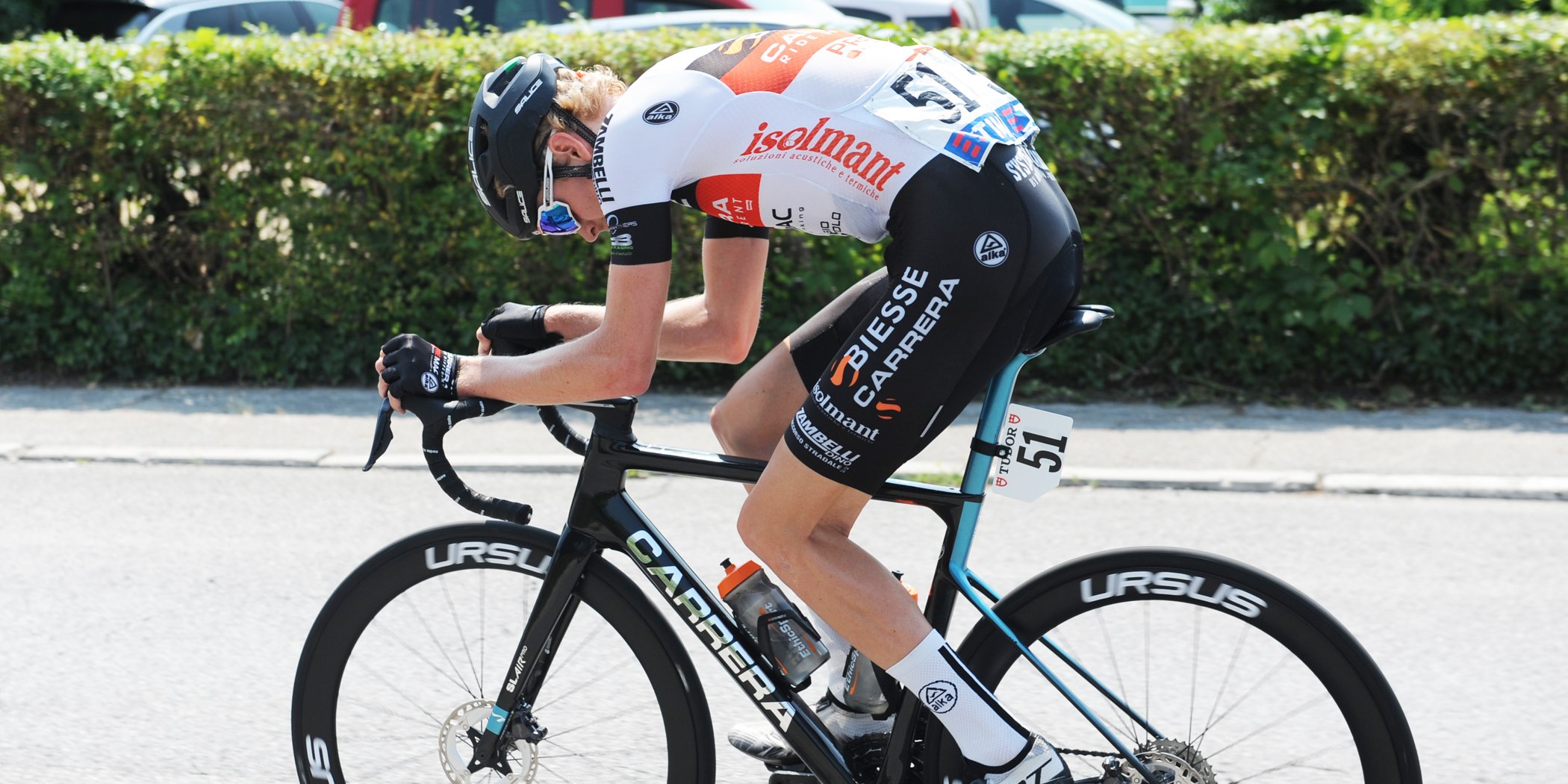 The Dane from Team Biesse Carrera took the title after a hugely successful race: from the very start of the stage, Foldager broke away in the company of Manuel Oioli (Q36.5 Continental), Luca Cretti (Team Colpack Ballan CSB) and Simone Griggion (Zalf Euromobil Fior); the four managed to gain a lead of more than 5 minutes over the group. Then came the recovery of the pursuers, with Foldager and Cretti leaving Oioli and Griggion behind on the ascent towards Prosecco. The descent to Trieste began with a gap of 50 seconds that proved to be unbridgeable, before the Dane of Team Biesse Carrera took a clear lead in the two-man race to the finish line.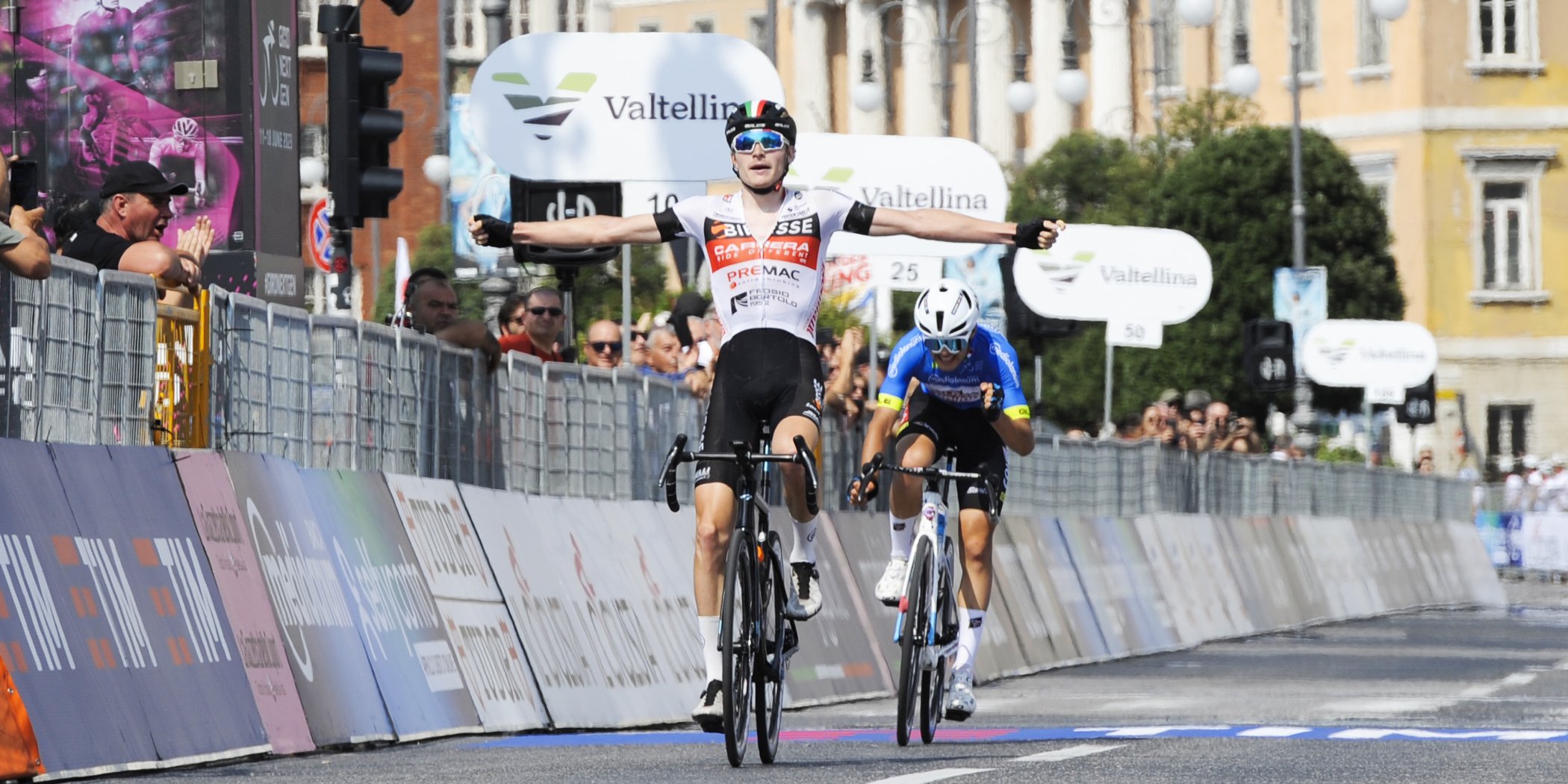 "It's a very special feeling, a wonderful stage win; I'm really happy with this achievement. This year my main aim was to win a stage; at the start of the Giro Next Gen I wasn't feeling great, but it got better every day and this is the result."