Contact Ursus directly andopen a ticket
If you think you need us, arrange the transport of your wheel to our workshop. Once repaired, the wheel will be returned to you at home.
Contact an Ursus dealer
Visit your regular Ursus dealer. They will be able to carry out an initial assessment and gives you all the support needed to maintain your wheel.
Repair your wheel yourself
You'll find all the relevant documentation on Ursus' technical manual website. Spare parts are available in the accessories section or can be ordered from Ursus dealers.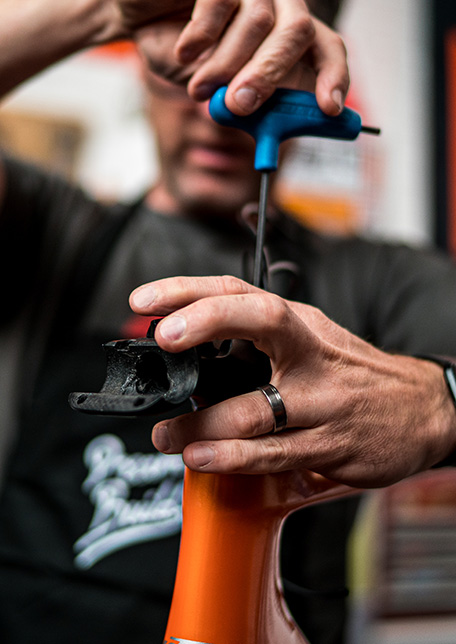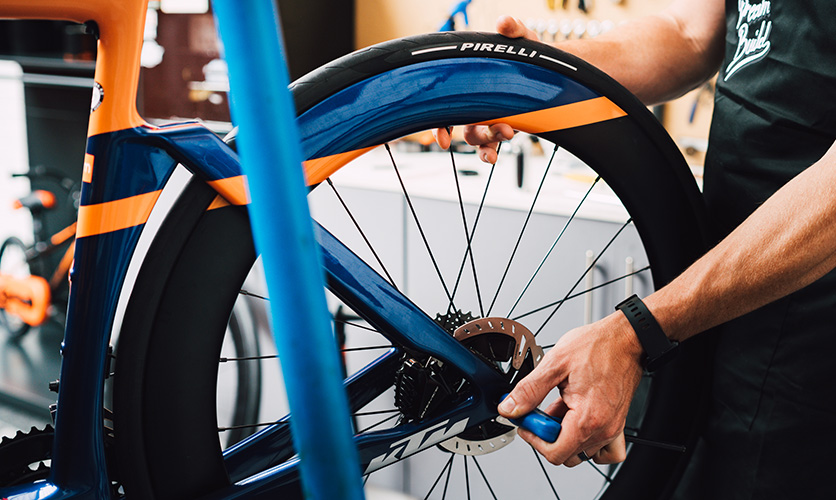 We remind you that any assistance will be charged, except for structural manufacturing defects under warranty.
The service is available exclusively for the wheels currently in collection.
We will do our best to answer you as soon as possible.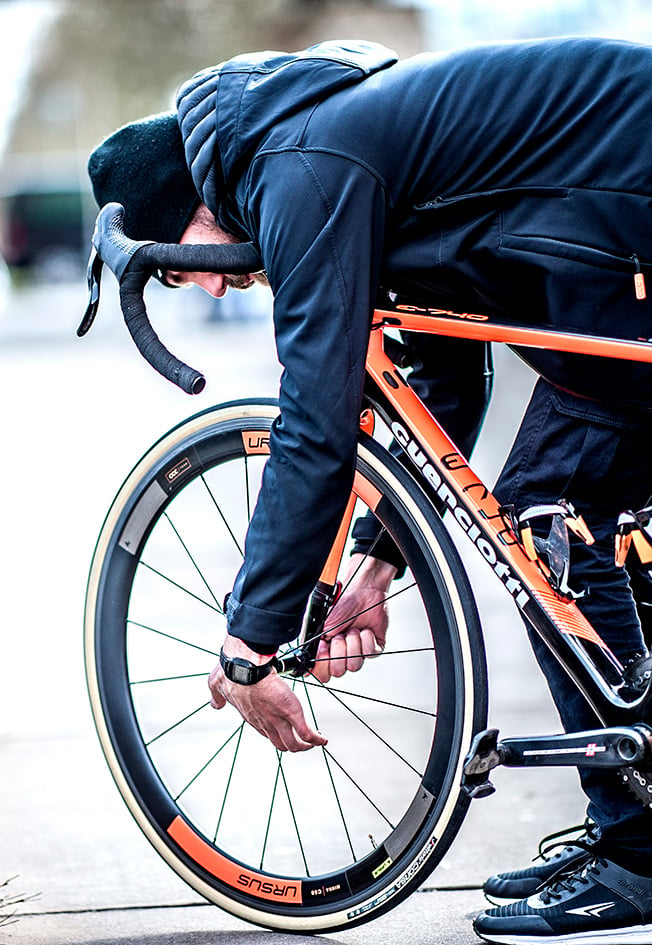 Crash Replacement Conditions
In case of an accident, if your wheels are registered on our website, Ursus will support you by providing you with a replacement rim* at half the retail price + 80 € (+VAT) for labor costs, the replacement of nipples, stickers and eventually spokes (shipping excluded).

If you wish to have the hub inspected, including replacement of the bearings (SKF), you can do so by adding just 25 € (+VAT).

The offer is valid once only for the original owner two years from the date of purchase and only with a registration on the Ursus website.

The carbon wheel has to be sent to Ursus Spa. A sales receipt and the damage report need to be added. The tire, cassette and brake disc have to be removed before returning.

The damage has to affect the functionality of the wheel (optical damage is excluded).

The service is active exclusively for EU member countries.
First off, tell us who you are